"Teach me to do your will,
                                              for you are my God"  Psalm 143:10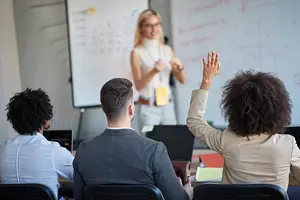 "Teach me to do your will,
                                              for you are my God"  Psalm 143:10
 Fulfill Your Calling Through Our Valuable Breakthrough Training!
Do you find that family and friends often come to you for help with their struggles and problems?
Do you feel as if God has gifted you with a heart that has desires to help these, care for them, and provide encouragement and direction in time of need?
Do you wish you had a better understanding of the issues people struggle with in our fast-paced and complex society?
Do you wish you were better trained and equipped, more skilled and effective in using the Bible, God's Word, during these times?
Do you wish you could get the training you desire and need without having to leave home, move, or spend years in study to do so?
Would you like to have more respect, higher income (potentially) and more opportunities for advancement and a much better job?
Do you have an hour per day(5 days) per week to devote to growing in Christ first and secondly becoming a highly skilled-effective counselor?
If you answered "yes" to any of these questions, then our accredited, achievable, very-effective and low cost program is your answer to prayer and is definitely for you!  At Abundant Life Training Institute, you will discover the winning edge in helping others. Becoming a highly skilled counselor through our unique training, with a Clinical Supervisor with over 30,000 hours of counseling experience, is the main goal.  We have one-of-a-kind resources to help you get your degree and training quicker (not found anywhere else) and a total-commitment to your growth and success–guaranteed. Don't go over there where you are a number but come home to where you are family. My friend, God needs you as  a counselor because of your uniqueness, your calling to work in a specific or speciality area and your compassion to help the hurting.
Our purpose is to help you to identify and realize your call to become a Christian counselor. The education offered here is based on God's Word, His Creation and a total dependency upon the Holy Spirit. The curriculum is designed in assisting you to become a qualified and credentialed Christian counselor who is pleasing to God, recognized and respected by the public as well as other professionals and extremely effective in helping others. Our individual program is truly-biblical, Christ-centered and completely Gospel-saturated in the doctrines of salvation, God's sufficiency to meet our needs and sanctification. We are committed to providing the best-pastoral-counselor-training-program available for the glory of God. Your specific program of study is tailored made to your specific calling from God and His leading for maximum effectiveness in the shortest period of time as inexpensively as possible- compared to traditional schools.
Our students arrive from a variety of backgrounds, all seeking to be better equipped to truly help others. Pastors, secular counselors and those who have been called to become Professional Christian Counselors are among the many who are led to a Christian counseling ministry. Whatever your goal, you will find highly-dedicated, caring Christian faculty and professors to help you to achieve your goals, and an abundance of high-quality resources that will meet your needs and improve your ability and skills to help others like no one else.
When a problem arises that man has created, such as a computer problem, we take it to the one(s) who made it, in order to fix the problem. Seeking God, the One who made us, is the answer to man's problems.  Psalm 139:13 For thou hast possessed (created) my reigns (life):  thou hast covered me in my mother's womb."  (Emphasis added)
Abundant Life Christian Counseling Services & Training Center will help you to become a Christian counselor by teaching you a Biblically sound, highly effective and simple to master methods and principles of counseling. You will be taught what to say and when to say it to bring needed change in the lives of others. This method is Creation Therapy or Temperament Therapy. It is based on discovering the inborn temperament God provides for each of us, at creation/birth. This discovery holds the key to helping people identify God's solutions to their problems.
The most important requirement for becoming a Christian counselor is a desire in your heart to help others. Although not everyone who applies is admitted, the basic requirements are having a servant's heart, a willingness to help others, and a call from God. For those students, God will make a path for you to achieve this desire and dream.  This is your opportunity to become a part of the growing international Christian counseling ministry.
There is an ever-expanding need for loving, caring and godly Christian Counselors in America and around the world.  Almost everyone, who contacts our office for training, is discovering that Bible-based Christian Counseling is more consistent with the values each believer holds dear as opposed to secular beliefs propagated through Christians trained in secular counseling.  Many Christians, doing secular counseling, report only doing so to charge insurance companies for reimbursement or to get paid.  How tragic!  Money must never be the motive for helping others!
While money is not the motive, Professional Christian Counselors do have the potential to earn an above average income as a result of the increasing demand for their services and the shortage of trained professionals. God promises to meet our needs while we follow His course. Christian counseling is truly a ministry: If your only motivation for becoming a Christian counselor is a source of income, this is not for you. Your rewards are proportional to the value of the service you provide.
Accumulating excessive debt while gaining certification or a degree may not be God's best. Although your courses are of high quality, they are very modestly priced. With a convenient automatic payment plan, anyone can acquire an education in Christian Counseling. It is a blessing to graduate with a degree without a mountain of debt.
People from all walks of life seek counsel from a minister or someone called into a Ministry of Counseling.  In 1979 a survey by Richard Kulka at the University of Michigan, showed that clergy lead the list of physicians, psychiatrists, social workers, and others to whom troubled people turn. Today, with the growing need for cost cutting in medical insurance and  Obama Care restrictions,  people are seeking help from the clergy or those called in a Ministry of Counseling as never before.  The Pastoral or Christian Counselor can provide counseling much cheaper and in some cases free as well as getting to the root quicker and resolving the issues.  Also, those called in a Ministry of Counseling can share the gospel message of salvation as part of their Counseling Ministry.  Christian counseling and evangelism are similar in that each share the message of salvation.  However, Christian counseling is different in that the gospel message is shared one-on-one instead of the masses. Also, deeper truths are shared that brings freedom from addictions, abuse, abandonment, relational conflicts, etc.  Christian counseling goes farther and holds each person accountable through weekly session and specific instructions tailored-made to each person's needs.
The Power Behind Our One-of-a-kind Training Is?
Step 1: Fruit = Ministry Starter Training – Certification and Degree Program Training
Focus:
Personal growth and development by learning to hear God's voice, enabling you to find yourself and be yourself, so that you will experience God's will once and for all
Learn how to develop your vision statement for ministry – almost guaranteeing your success as a Christian Counselor
Identify weak areas that would hinder your success and God's blessings upon your life through taking spiritual gifts and personal portrait assessments. What is your #1 motivation in life?
How to work with others successfully to generate more income and help more people
Learn to hear the voice of God in every decision – from counseling others, networking with professionals, pastors, non-profit organizations to decisions that will affect you personally.
Step 2: More Fruit = How to Further Your Training for a Highly Effective Certification and Degree
Focus:
Meditation – sitting at the feet of Jesus as He teaches you about yourself and how He is going to use you to help others
Learn a simple but powerful method of helping others in 5 simple steps with a 95% success rate while earning a B.A., M.A., Ph.D., second Ph.D., and/or Certification and Licensure  as a Temperament Counselor. This training is through a partnership with the National Christian Counselors Association and selected schools.
Step 3: Much Fruit = Join Our Network of Approved Christian Counselors Throughout America
Focus:
Joining the ranks – joining a team for maximum effectiveness. We are helping to establish counselors and counseling ministries throughout America and in other countries.
Unlike most schools, the relationship does not end upon graduation. In many ways, it officially begins because you become an extension of our ministry and vision of helping others. We will do the following: 1) Pray for you and your ministry by putting you on our prayer list. 2) Be available to help with specific issues that relate to your ministry as you continue to grow and be blessed of God. 3) Free counseling forms for maximum effectiveness. 4) Free legal updates as we receive them from our attorney.
The Lamad Teaching System
Abundant Life utilizes the Lamad System developed by Dr. Mark Virkler, President, of Christian Leadership University.
The Hebrew language uses one root (lamad) for the two words "to teach" and "to learn." In the Hebrew culture, the teacher has not taught unless the student has learned. The goal of all learning and teaching is ultimately to be found in the fear of the Lord.  It is not the impartation of facts alone but the changing of lives. For the Hebrew, knowledge (yadah) involves personal encounter and response to God's revelation leading to transformed lives to be used to counsel and minister to others.
 Lamad Lifelong Learning
Learning is to be life long. It is impossible to cram all of education into the early years of our lives. Learning, transformation, assimilation, and creativity are lifelong matters, with extended periods of time being given to first one topic and then another, until one's giftedness has been multiplied many fold (Matt. 25:20).
Lamad Key Components
Personal Encounter
Holy Spirit Encounter
Life Encounter for permanent growth and change
The Greeks emphasized "detached information," while the Hebrews stressed "personal encounter." It was important to the Hebrews that each learner personally encounters and be transformed by what was before him. Spiritual encounter and response to the revelation of God is the central dynamic of Scripture. Life is the classroom. If we offer classes, we must make sure they are life encounters in which we practice truth.
Goal of Instruction
Love
Good Conscience
Sincere Faith
Lamad learning recognizes the GOAL of our instruction is love from a pure heart, a good conscience, and a sincere faith (I Tim. 1:5). You will notice that all of these are HEART realities. The mind is made to serve the heart. All training is to be heart-focused. Mankind has been FORBIDDEN to eat from the "Tree of Knowledge of Good and Evil." Instead, he is to eat from the "Tree of Life," Jesus Christ!
Lamad Teaching Techniques
Holy Spirit Guidance to  Self-discovery of God's Truth for your self
Revealing of  Knowledge and Wisdom
Group Interaction at Church and other encouter-Christian Groups
Personal encounter demands a teaching style of Holy Spirit guidance to self-discovery, where the student is guided in his own uncovering of the Truth. Lamad learning encourages the flow of  God's Spirit within the hearts of each of our students. Discovery often happens best in a lively interchange within the classroom. Therefore, effective group interaction must be promoted and guided by the Lamad teacher.
The Abiding Realities 
"Now abide faith, hope, love, these three; but the greatest of these is love" (I Cor. 13:13). Certain things are central to life and eternity; others are not. Anger, fear, and doubt are temporary and will be swallowed by love. The Lamad curriculum constantly emphasizes the abiding realities, instilling them in the lives of its students.
 The Trinity
Worship of God
Life In Jesus Christ
Fellowship with the Holy Spirit
Man is to live, caught in the flow of God. This is accomplished by lifting up our eyes in worship to the King, becoming consumed by His presence While we are in the Lord's presence, we acknowledge that we no longer live, but that Christ is our life, and the life we now live is by faith (Gal. 2:20). We live out of daily fellowship with the Holy Spirit, recognizing that everything done outside of divine flow is a dead work.
The Lamad Educational Format Offers The Following Unique Emphasis
We value the principle of hiding the Word in our hearts (Ps. 119:11) so highly that we require students to memorize a life-changing verse form the Bible in nearly every lesson of every course.
We value the principle of acting only according to the Father's initiative (John 5:30; 8:26; 14:10) so highly that we require students to hear from God personally in every lesson, and to record what He is saying to them.
We value the principle of writing for ourselves a copy of Scripture (Deut. 17:18-19) so highly that we require our students to write out Scriptures in nearly every lesson.
Memorization of the Bible, hearing from the Holy Spirit and writing our Scriptures are central to our training process.
Lamad system developed by Dr. Mark Virkler, President, Christian Leadership University. Permission granted to use material.
TESTIMONY FROM A COUNSELEE, WHOM SOUGHT COUNSELING FROM ONE OF OUR COUNSELORS:
"I wanna thank-you Danny for your Spiritual Guidance. I can best describe the importance of what you are doing for me like this. Grace is an enabling power that strengthens us from day to day and helps us to endure the temptations of this world. I'm a better man today and I am confident that this is God's plan in using you to guide me. So don't ask or doubt yourself if this counseling is helping others or not. God is the standard and freedom has been achieved. The growth is happening and I can for the first time in my life understand what it means to be a Christian. I look forward to continuing this walk under your guidance. Have a blessed day in knowing the work you are doing is of God, for God and about God."                ~ Former  Counselee
Certification, Licensure and Degree Training Programs Must Knows!
Abundant Life Christian Counseling Services & Training Center is a Certified Academic Institution through the National Christian Counselors Association. The N.C.C.A. is recognized as being one-of-the best, most-effective and the largest training and licensing agencies/associations, for Christians, in the world.  As a partner with N.C.C.A., the tuition remains low because of offering the studies online and eliminating unneeded class subjects such ash History, Science, Math, etc.  All of our Courses are online but you are never on your own.
Welcome to your new journey for success, growth and obedience to God's will!
We offer the most effective and God-blessed certification, bachelors, masters, and Ph.D. training and package programs with practicum training through Abundant Life. These programs fulfill steps 1&2 of our philosophy of Christian counseling education. You will not find a more comprehensive training program than what you will receive at Abundant Life!
Certification Programs (No Degree Required):
Program 1: Certification and/or Licensure (only)
Open to all mature Christians whom God is calling to a counseling ministry. This program takes training to the next level and gives more recognition for more opportunity of helping others as never before… MORE – (PDF)
Degree Programs:
Specialty Certifications:
Integrated Marriage and Family Therapy – available courses:

Marriage and Family Counseling – An Integrated Approach
Integrated Temperament Couple Therapy
Pre-marriage Counseling With Temperament
The Father-Daughter Connection
Child/Adolescent Therapy – available courses:

Counseling Families
Counseling and Children
Counseling Youth
Counseling and the Search for Meaning
Substance Abuse and Addiction Therapy – available courses:

Counseling for Substance Abuse and Addiction
Counseling Adult Children of Alcoholics
Counseling for Problems of Self-Control
Counseling Those With Eating Disorders
Temperament Therapy – available courses:

Temperament Case Studies
Life's Answers Through Counseling With God
Living in the Spirit – Utilizing Temperament
Counseling the Codependent: A Christian Perspective Utilizing Temperament
Sexual Therapy – available courses:

Counseling for Sexual Disorders
Counseling and Homosexuality
Counseling for Problems of Self-Control
Counseling for Unplanned Pregnancy and Infertility
Death and Grief Therapy – available courses:

Counseling the Sick and Terminally Ill
Counseling for Post-Traumatic Stress Disorder
Joy in the Midst of Mourning
Counseling Families of Children With Disabilities
Cognitive Therapy and Ethics – available courses:

Cognitive Therapy Techniques
Life's Answers Through Counseling With God
Quality, Ethics, and Legal Issues in Christian Counseling
Making Life Healing Changes
Crisis and Abuse Therapy – available courses:

Counseling for Family Violence/Abuse
Counseling in Times of Crisis
Counseling for Anger
Counseling the Depressed
Family Services – available courses:

The Fine Art of Mentoring
Life Coaching – Temperament
Life Coaching – Family Systems
Life Coaching – Seeking Effectiveness
Group Therapy – available courses:

Applicant must hold a Master's Degree or higher, be licensed by the N.C.C.A. and be Advanced Certified in Integrated Marriage & Family Therapy in order to qualify for this specialty area of Advanced Certification. Then, he/she must complete one additional course titled Group Therapy
Domestic Violence & Intervention Therapy – available courses:

Applicant must hold a Master's degree or higher, be licensed by the N.C.C.A. and be Advanced Certified in Crisis and Abuse Therapy as well as complete the following five courses:

Temperament Case Studies
Counseling for Substance Abuse and Addiction
Counseling for Problems of Self-Control
Counseling Families
Counseling and Self-Esteem
Spiritual Growth & Freedom

Resolving Personal Conflicts
Resolving Spiritual Conflicts
Search for Significance
Basic Prayer Ministry
Advanced Courses and Short Course Descriptions
Accreditation
The N.C.C.A., as well as the affiliated degree conferring colleges and seminaries are accredited by the Accrediting Commission International (A.C.I.) as a Comprehensive Accredited Member. For information regarding N.C.C.A.,'s standing, you may contact A.C.I. at:
Telephone: 877.244.1989
Website: www.acreditnow.com
Also, the N.C.C.A. is fully accredited by the National Private Schools Accreditation Alliance (N.P.S.A.A.)
Telephone: 407-522-0124
Website: www.npsag.com
Please Note: 
Our training program is not accredited through the U.S. Department of Education. The Supreme Court has upheld the Separation of Church and State clause and therefore the Department of Education does not accredit most religious training.  However, our accreditation is far superior to the Department of Education's accreditation in that we are free from religious restrictions and governmental interference.
NCCA's Revolutionary Program Will Work For You As It Has For Thousands of Others!
The N.C.C.A.'s program is offered by over 180 ministries, Bible schools, colleges and seminaries across the U.S. and around the world. The reasons you are going to succeed with our unique training is God's anointing and calling on your life; others have traveled this same path and have succeeded. They are no different from you.
In addition to certification and licensing, successful completion of Phase III qualifies you for your next level academic degree in Christian Counseling, Clinical Christian Counseling, or Christian Psychology. No on-campus courses or visits are required. We do encourage participation in commencement exercises, especially at the Master's or Doctorate level…  Abundant Life works primarily through Colorado Theological University in the NCCA degree transfer program.  However, other institutions are, also, available.
The following colleges and seminaries are affiliated and participate in the N.C.C.A. degree transfer program:
Andersonville Baptist Seminary (GA)
Chesapeake Bible College & Seminary
Colorado Theological Seminary
Family Bible Institute, College & Seminary
Jacksonville Theological Seminary (FL)
Pillsbury College & Seminary
Is God calling you to be a Christian Counselor?
Please don't put off obeying the call. We invite you to review our academic programs and find the one that best fits you and the ministry of Christian counseling you are envisioning. We are here to answer any and all questions. There are no hidden surprises. Contact us today at (865) 435-5706.
We look forward to hearing from you, and the opportunity to work with you personally. Together, we can make a difference in the lives of the hurting. God Bless you!
This training will equip a called of God person to become an N.C.C.A. licensed and certified temperament counselor and charge a fee. (Please check with your state licensing board for laws in your specific state on licensure and certification.)
Learn human behavior from God's Word
Become N.C.C.A. board certified
Streamlined so you get degrees and licensure quicker
Work with and receive one-on-one  mentoring with a member of the National Board of Christian Clinical Therapists at our offices
Become Board Certified in the following areas: Child and Adolescent, Substance Abuse and Addiction, Integrated Marriage and Family, Sexual, Death and Grief, Group, Domestic Violence, Cognitive Therapies and Ethics
Less expensive than most colleges or universities
Convenient-affordable payment plan options are available.
B.A., M.A., Ph. D. All degree programs are accredited through the A.C.I. (Accrediting Commission International) & National Private Schools Accreditation Alliance (N.P.S. A.A.).
Testimonials:
"Through Abundant Life teaching with Dr. Rick Nation, my eyes were opened to the point where I could see the need and respond to the calling to go out and do the things that Jesus called me to do.  I am using Christian counseling as a tool to evangelize and reach people with Biblical answers that work.  Praise His Name!
  –B.I., Knoxville, Tn.
"The first course is just what I needed.  God's timing is perfect.  God is using this course to build the foundation for my ministry."
–A.M., South Carolina
"I do not know what word to start with in order to express my gratitude for what the LORD has done and is doing through you.  I am so grateful, and I  highly appreciate your kindness from a stranger like me. I am very glad for the relationship that the LORD has established among us, because it is eternal.  I have already informed my wife in Liberia about your kindness.  Thank you for your love in CHRIST for me.
I need your prayers for the work that the LORD has called me to do in the rural part of Liberia.  I believe that this training will really help me and others in the ministry, because my ministry include pastoral, church planting, leadership training, Bible school, youth ministry and a Christian school ministry.  These are all the people I deal with on a daily basis.
Counseling in one aspect of the LORD's work that has been neglected in churches in my country, because of lack of training, and because many people do not know of its importance.  I sincerely believe that counseling is one of the most important aspects of the LORD's work.  It helps bring people to CHRIST, and it helps believers to overcome their problems.  Your kindness will bring joy to many people.
Yours in HIS Service,
Brother Dewayne Kerdoe, Liberia
 "We can learn without a teacher. In fact, children learn hundreds of facts before they attend school, sometimes with the help of their parents or others, often by their own independent activities and efforts. Actually, we are self-taught in most of our knowledge attainments, and it is generally accepted that knowledge is most permanent and better appreciated when it is discovered by independent research and study. Most knowledge, at the beginning, was learned by the original discoverer without a teacher, since no teacher knew it. If, then, we can learn without being taught, we can conclude that the function of the teacher is to create the most favorable classroom conditions possible for self-learning, guiding students to learning the unknown by way of the known. Essentially, the acquisition of knowledge is made by using the same mental facilities used in the same methods, whether with or without the assistance of a teacher. This does not mean, of course, that all learning must be self-directed, but it does mean that students do not need to be spoon-fed. They need to learn how to think and teach themselves."
– John Milton Gregory, "The Seven Laws of Learning" pp. 83-84
Biblical Creation Therapy is a Wonderful and Highly-Effective Training!
Abundant Life Christian Counseling Services & Training Center has a vision to train and begin counseling centers throughout Tennessee, the United States, and abroad. We are currently accepting new applicants who want to counsel at a lay and ministry (full-time) level.
Creation Therapy is a highly-effective training program developed by Dr. Richard Arno of Sarasota Academy of Christian Counseling and the National Christian Counselors Association (the largest licensing and training agency for Biblical counselors in the world).
In 6-9 short months, you will learn how to help others overcome their problems with a 95% proven success rate. This low-cost (and in most cases tax-deductible) study-at-home course will teach you human behavior from a purely Christian perspective based upon human temperament.
Lay people will receive a Certified Member Certificate of Graduation or Certified Pastoral Member Certificate of Graduation, upon passing the course and completing all requirements. This course will transfer into our degree program and eliminates three courses for the B.A. or M.A. program in Christian counseling through our Certified Academic Institute.
Click here for Additional Information on the Creation Therapy Course.
Cost:
$880 (plus $20 shipping & handling)
Payment Plan (credit or debit cards only):
A down payment of $250 must be made along with an agreement to pay the balance of $630 in three monthly installments of $210 + $5.00 convenience fee, which is due and payable monthly (automatic credit or debit card deduction).
I would prefer:
Home Study

Please e-mail or call us at 

(865) 435-5706

 for more information.

Attend Classes

Enroll in Creation Therapy Classes (nine weeks) are held in the Spring and Autumn on Saturday mornings. Register for next class. For dates of other classes, please call us at (865) 435-5706.
 The Commissioning of Christian Counselors is to Make Them Legal!
Purpose
The purpose of commissioning is to set apart Christian counselors as ministers for an office or duty in ministry. This setting apart is an official endorsement that gives the counselor special recognition, privileges and responsibilities.  It also fulfills state mandates regarding who can practice counseling within their jurisdiction.
Legal Requirements
Proper credentialing (certification, commissioning and licensing) is required for Christian counselors who provide pastoral counseling for a fee. Every state in the U.S. has laws regulating who can and who cannot provide counseling services. Anyone who provides counseling must submit to the training and licensing process for state licensure to provide counseling. However, in every state there is an exemption for Christian counselors who are properly credentialed and who provide counseling as their ministry.
Licensed and commissioned Christian counselors are fully recognized by the state and church and can carry out all of the duties of a counselor; including but not limited to, obtaining liability insurance and charging a fee. Accountability, on-going training, and regular reporting are required ingredients for all counselors and are used in the commissioning evaluation and renewal process.
Description
What is commissioning and how does it work?
Once a Christian counselor candidate has completed Phases I and II of their course work and is certified through the National Christian Counselors Association (NCCA), the commissioning of the candidate is the next step in the process to becoming recognized as a Christian counselor.  Licensing by the NCCA completes the process and the Christian counselor becomes legally recognized in the eyes of the state.
Becoming commissioned and licensed, enables a Christian counselor to fully comply with the federal and state governmental requirements and be officially recognized as such. It also affirms and confirms the abilities and capabilities of a Christian counselor and can give confidence to the counselees. It provides accountability to others – a knowledgeable third party as to the privileges and responsibilities of a Christian counselor. We are blessed to be the areas first and only counseling ministry offering Commissioning credentialing in East Tennessee.
Abundant Life Ministries Support
As an adjunct to a full-service Counseling, education and training facility (ALCCS+TC), Abundant Life Ministries provides much needed and valuable support to the Christian counselor.
Depending upon the specific need(s) of the Christian counselor, Abundant Life Ministries can offer physical support through the use of office facilities, equipment, supplies, etc. We also offer support in the following ways:
Logistical support such as accounting, scheduling and instruction or proper procedures for record keeping.
On-going educational and mentoring support to provide guidance and encouragement to enable a flourishing and successful counseling ministry.
Prayer support and scriptural guidance – valuable ingredients to further enable Christian counselors to follow God as He leads them to successfully help others.
Provides continuing credibility, even if you move – meeting federal and state requirements.
Before Commissioning – Requirements and Fees
Before commissioning, a candidate must be certified through the NCCA.   In addition, they must be led/called to a ministry of counseling and this ministry must be confirmed through references from mature Christians who have close knowledge of the candidate, and are themselves, actively serving the Lord in some ministry capacity.
Pre-Application
Those applicants who have not been trained by ALCCS+TC must first take the Applicant Aptitude Assessment to measure your probability of success as a Christian counselor. Once the assessment has been completed, you will be advised as to whether or not to apply for commissioning. Applicants trained by ALCCS+TC will have already completed this assessment.
Application
The first step is the application enrollment form. It will need to be completed and sent in.  The application asks for basic information and personal references (see application form).
Read and report on "Competent to Counsel" textbook. A two-page typed summary on each chapter is required and turned in for grading all together. This material is to be sent to Abundant Life. This book is provided by Abundant Life and is included in the Application Fee.
Internship
The internship commitment of twenty-four hours is an opportunity to increase your knowledge of the real world aspects of a counseling career as well as grow and become confident.  You will be dividing up the hours over time.  You and your internship mentor will choose what you will do for the internship that will have "hands on" counseling value.  Your internship must be approved before you can begin to invest time and energy. In addition, you will be given a book by Abundant Life to read and write a report on as part of the internship process. The book assigned will be based upon your specific need. Please feel free to discuss your need with Dr. Nation.
Candidates who cannot physically complete an internship at Abundant Life Ministries can obtain an exemption. Once an exemption is granted, the internship site will be chosen.  Exempt candidates must complete their internship at a church, organization of similar nature, counseling ministry, school, college, etc. approved by Abundant Life Ministries.
Review and Approval
Abundant Life Ministries reviews candidacy work, communications, discussions with references, and staff input for final approval of the application for commissioning. After the review and approval, you will be issued your credentialing wall certificate.
Costs:
Pre-application Applicant Aptitude Assessment fee – $5.00
Commissioning application fee – $85.00 (Commissioning application fee is refunded if not accepted. However, no refund is granted if applicant withdraws application before application is processed.)
Internship – there are no additional expenses for the 24 hours of internship.
After Commissioning – Requirements and Fees
Ongoing Requirements:
The reporting of the counselor's professional status is vital to maintaining integrity, accountability and feedback, and is essential for long-term success. Four times a year (by January 15, April 15, July 15, and October 15) the counselor will provide a quarterly report of their activities. Once a year, by January 31, an annual summary report of the counselor's activities is required for the previous year.
Costs:
Annual Commissioning Renewal Fees – $225 (due by January 31 of the year to be covered) Covers review of Annual and Quarterly Reports, mentoring support and commissioning renewal.
Contents of Quarterly Reports – (due by January 15, April 15, July 15, and October 15) (Quarterly Report PDF)
Answer questions in each of the following areas that will help the counselor assess how they are doing in these areas and what they are doing to overcome weaknesses and build on strengths.  These should help the counselor in their personal self assessment as well as help Abundant Life in having the confidence to renew their commissioning.
Discuss the following three topics in all quarterly reports:
Spiritual Maturity – What steps have you taken to increase and maintain your spiritual maturity during this quarter?  What challenges have you had?  What victories have you had?  Do you need assistance from Abundant Life with any spiritual issues?
Emotional Boundaries – How do you maintain healthy emotional boundaries with your counselees and still develop a strong rapport with them? What challenges have you had?  What victories have you had?  Do you need assistance from Abundant Life?
Balancing Career and Home – What have you done to effectively balance the demands of career and home life during this quarter?  Provide specific examples that you have found worked well.
Discuss the following seven topics in the quarterly report when significant things have taken place.  Address all of the following at least once each year:
Good Business Practices – What operational or facilities changes have you made that have made the operation of your ministry easier and/or more effective?  Provide specific examples that you have found worked well.
Character Traits – What of your personal character traits have you found to be a challenge to your ministry?  Do you have ideas as to how to overcome these challenges?  What assistance from Abundant Life would you find helpful?
Structured verses Unstructured Counseling – What have you learned from your counseling experiences that will enable you to be a more effective counselor?  Are there are challenges with which you would like help form Abundant Life?
Continuing Education and Certification – What books have you read, seminars or conferences attended, or courses taken during this quarter that will enhance you ministry?   Do you need suggestions from Abundant Life?
Networking – What steps have you taken this quarter to build, enhance or renew your professional network?  Provide specific examples that you have found worked well.
Fundraising – Were you able to meet expenses?  What fundraising activities have you pursue this quarter?  Which activities do you find "most rewarding" (spiritually, emotionally and financially)?
Personal Finances – What steps have you taken to be able to live within your available income?  What challenges are you finding to living "debt free"?  What financial victories have you experienced this quarter?
 Contents of Annual Report – (due by January 31, for the previous year) (Annual Report PDF)
Provide a summary of current year statics including: number of sessions, description of counselees (sex, age, marital status, and belief status), summary of issues addressed (marriage, depression, addictions, etc.), fees received, outside finances received, operating costs (rent, utilities, materials, services, etc.). Compare current year with prior years' statics and discuss any trends observed.
Identify and discuss professional challenges, and professional successes.  Identify and discuss personal weaknesses, and personal strengths.  Identify and discuss any family challenges or extraordinary support.  Discuss your response to all of these.
Discuss your goals and plans for the next year's counseling activities.
Take Advantage of Quality Education and Ongoing Support Like None Other!
Abundant Life Christian Counseling Services is a Certified Academic Institution through the National Christian Counselors Association offering affordable, award-winning content, accredited-degree packages to study in the convenience of your home for the busy adult or young adult. We are fully dedicated to the complete success of each student during training and after graduation.  No other organization will help you like us. The N.C.C.A. is recognized as being the largest training and licensing center for Christians in the world.  Welcome to your new destination!
We offer the most effective bachelors, masters, and Ph.D. programs with practicum training through Abundant Life Christian Counseling Services & Training Center. This one-0f-a-kind training will equip a person to:
Become an N.C.C.A. licensed and certified Christian Counselor and charge a fee. (Please check with your state licensing board for laws in your specific state, other than Tennessee, on licensure and certification.)
Learn human behavior, as taught in the Bible, and not man's ideas of philosophies.
Become N.C.C.A. board certified in several different areas.  See below.
Streamlined so you get degrees and licensed quicker with on-line resources.
Work with a National Board of Christian Clinical Therapist one on one
Become Board Certified in the following areas: Child and Adolescent, Substance Abuse and Addiction, Integrated Marriage and Family, Sexual, Death and Grief, Group, Domestic Violence, Cognitive Therapies and Ethics
Less expensive than most Colleges or Universities
Affordable payment-plan options are available.
B.A. M.A., Ph. D. degree programs are accredited through the Accrediting Commissioning International and National Private Schools Accreditation Alliance.   Guided-self-paced, on-line, home-study formats as well as classes in our office are available.
Upon graduation, each person becomes an extension of Abundant Life Christian Counseling Services by becoming a "Networking Missionary Center."
Do not miss out to get the quality education you desire to live the life you deserve
Please Make Prayer an Important Part of Your Decision!
You are invited to pray about joining our revolutionary, easy-to-follow training programs. People with more education tend to experience more open doors for advancement and financial gain! You will learn a proven-guaranteed step-by-step procedure for helping others overcome their problems. This revolutionary program offers one-on-one training with a pioneer, biblical counseling and training ministry staffed with a results-oriented supervisor and sensational counselors committed to applying God's amazing and miraculous freeing power in counseling and training others.
Please don't miss this opportunity to be trained in a program that has a 95% proven success rate – and feel free to take time to compare our program against others. We consistently hear reports that people have searched all the other opportunities and believe upon enrollment that God led them to receive training with us. Why? We are one of only a few full-service biblical -counseling centers. You can get your training, licensure, certification and practical experience in our office with the latest state of the art methods. Other schools can give you an education, but the opportunity to work in a pioneering-counseling center such as Abundant Life Christian Counseling Services is priceless. By graduation, you will be ready to begin your ministry of counseling because we are honored and blessed to have on staff Clinical Supervisor Dr. Rickey A. Nation, Ph.D.  By graduation you will be ready to begin your ministry o because Dr. Nation has the only training program that offers the unique courses, How To Start A Counseling Ministry and Take It Higher.
Other courses offered are Live Demonstration!Becoming a Skilled Counselor Using APS and Finding and Following God in The Counseling Session training material in addition to the National Christian Counselors award winning training material. You will be shown exactly how to begin your counseling ministry within 90 days of enrollment, thus avoiding ministry failure. Imagine receiving training from another school that does not have a course that includes 7 easy steps to follow to begin your ministry. This material will enable you to finalize God's calling in your life as well as determine needs in your area. Other benefits include: legal issues, how to advertise for free, and how to begin in a home, church, or office. This course has four professional demonstrations by counselors who have a ministry in a home, a church, or office so you can see first hand how to begin and what you will need for maximum effectiveness. The Fast Forms CD will give you all the forms you need to begin your ministry, such as: fee sheet (how much to charge), counseling session record, appointment sheets, confidential release forms and much, much more. The printable forms allow you to begin immediately without having to create your own.
You will also be working with Dr. Rickey A. Nation, Ph.D. Dr. Nation has helped thousands of people and has been counseling since 1992. Therefore, you can trust that you are going to get the latest, most up-to-date training for maximum effectiveness. Some schools use retired counselors, while others use people who have never counseled (or counsel very little) to teach and train their students. How tragic! We must give our best in all we do because the Bible says, "And whatsoever ye do, do it heartily, as to the Lord, and not unto men." Colossians 3:23.  Dr. Nation is personally available by phone, e-mail, web-cam or an office visit to answer any questions, clarify a training point, discuss your calling and training needs, and provide guidance to help you receive and decide on a program that is best for you, according to God's calling in your life. God is raising up an army of Christian counselors, such as homemakers, missionaries, pastors, law enforcement officials, youth pastors, educators, and you. May God bless you and your ministry service for Him. We are excited about the possibility of helping you to have the most God-blessed counseling ministry services available