"His lord said unto him,
          Well done, thou good and faithful servant"  Matthew 25:21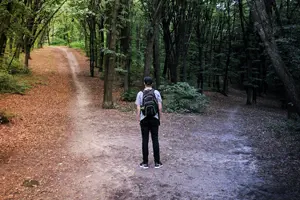 "His lord said unto him,
          Well done, thou good and faithful servant"  Matthew 25:21
Christian Counseling Licensing. What You Must Know
A decision to pursue a Christian Counseling career, ministry or job is a very serious decision to make and must be made with prayer and careful research. Each individual must decide if he or she wants to be an agent of the state and come under their control ( which means the Christian is forbidden to freely pray, forbidden to freely share Scripture and life changing principles and forbidden to take a firm stand against evil in all its forms and many other regulations( to numerous to list ) including more federal control with the passage of Obama Care or become a servant of the GOD and the Church (Body of Christ). If you have a Divine call on your life to counsel and minister to the hurting, then a state licensure and certification will inhibit such ministry because "No man can serve two masters: for either he will hate the one, and love the other; or else the will hold to the one, and despise the other. Ye cannot serve God and mammon, " Mt. 6:24. The N.C.C.A. Licensing Program is not a state license and is, in fact, distinctly different. Most states have regulator laws governing the practice of psychology. Many of them, also, legislate the practice of general counseling. The laws vary from state to state. For example, some states have a counselor category called "Licensed Professional Counselor." Therefore, the N.C.C.A. requires its counselors to clearly identify their license, e.g.," N.C.C.A. Licensed Pastoral Counselor" or "N.C.C.A. Counselor. An N.C.C.A. Counselor is operating within legal and ethical standards, and maintaining the public's trust and confidence in a much different manner. Since  state regulatory laws help to protect the public and ensure professionalism within the counseling profession,  the N.C.C.A. strives to attain a similar goal within the Christian community and, at the same time, operate so as to avoid infringing upon state regulations. The state and federal governments also have jurisdictional boundaries. They cannot pass laws that prevent the Church from fulfilling it purpose and ministering to humanity's needs. The state recognizes that counseling is one of the responsibilities of the Church and its clergy. For this reason, the state does not and must not interfere with the Ministry of Counseling.  However, the state is constantly infringing upon and passing more and more laws restricting and forbidding state counselors and state-licensed counselors whom are Christian counselors from engaging in certain activities.  An example will illustrate: "California Gov. Jerry Brown has signed controversial legislation making his state the first to ban therapy for minors struggling with same-sex-attraction.  As of January 1, 2013, explained the Associated Press, "Mental health practitioners are prohibited from performing sexual orientation change efforts-known as reparative or conversion therapy-for anyone under 18."  In a statement Brown parroted the talking points of homosexual activists pushing the measure, arguing that such therapies "have no basis in science or medicine and they will now be regulated to the dustbin of quackery."  Source: www.thenewamerican.com 10-3-12. The major difference between state-licensed professional counselors and Pastoral or Christian counselors, who are licensed by the N.C.C.A. and under the authority of the Church (Body of Christ), is clear and well-defined. Counselors who have been licensed by the state are held to strict ethical standards which mandate an individual's right to be free from religious influence. The state licensed professional counselor is forbidden to pray, read or refer to the Holy Scriptures, counsel against things such as homosexuality, abortion, etc. Initiating such counsel would be considered unethical by the state. In most states in the U.S., state licensed counselors "must not promote their personal religious beliefs" according to the code of ethics in each respective state. The only time a state licensed counselor can involve religious (Christian) principles, morals, activities, instruction, etc., is if the counselee initiates or requests counsel in this area. Most counselees are going to be in for the shock of their life as they, now, receive counsel from someone not trained in Christian counseling.  Many people have shared horror stories of people attempting to get counsel from a Christian trained as a state counselor.  The state-licensed counselor may not have the education, experience and knowledge of Scripture that the N.C.C.A. provides in their training program. Pastoral counselors are required to pray, share their faith, read the Holy Scriptures, etc. The fact that Pastoral and Christian counselors do these things creates a clear distinction. We are two distinct professions and govern ourselves accordingly. As you can readily see, the state governs secular counselors and the Church is responsible to set standards and govern ministers who have devoted their lives to the ministry and to Pastoral counseling. None of this is to say that the Christian counselor, minister or priest is not permitted to request fees and receive remuneration for the services they render, as long as they remain adherent to the state laws governing such procedures. The N.C.C.A. requires all who are certified or licensed by its Licensing Board of Examiners to:
Be credentialed ministers (ordained, licensed or commissioned) whose goal is to evangelize and ease the emotional pain and suffering of humanity.
Provide their service under the authority of a legally organized local church, a national church organization or a 501(c, 3) not-for-profit ministry.
Complete specialized training provided by the N.C.C.A.
Complete the minimum requirements for continuing education and annual license renewal.
Uphold N.C.C.A.'s Code of Ethical Standards and Abundant Life's policies.
N.C.C.A.'S published "Code of Ethical Standards" outlines all of the procedures involved in dismissal, revocation, probation and reinstatement of an individual's membership, certification and/or license. 
Counseling Career Opportunities With Abundant Life are Amazing
In East Tennessee: 
 Abundant Life Christian Counseling Services and Training Center desires to expand its ministry in East Tennessee and therefore needs additional staff counselors.  Full-time and part-time positions are available to those whom meet the following requirements:
Have a B.A. or B.S. (or higher) degree in counseling-preferably Christian Counseling.
Have a calling from God to counsel as a ministry and not a job.
Are willing to be trained to receive Certification and Licensure as well as ordination or commissioning status.
Are willing to be trained to raise support to supplement income.
Interested applicants can send resume for possible consideration.  
In the USA and Abroad:  We are looking for people whom God is calling to begin a counseling ministry in Tennessee and other states throughout America and overseas. Training is available to qualified applicants to begin counseling ministries in other areas and to become a partner with Abundant Life Christian counseling Services. Our proven and result-oriented training can help you to become employed in any of the following positions:
Christian Counseling Ministry or Addiction Ministry
Chaplaincy
Christian School Guidance Counselor
Hospital Chaplain
Crisis Pregnancy Center Counselors
Pastoral Counseling in a home office, church office, or independent office
Christian Homeless Shelter Counselor
Christian Student Ministries Counselor
Other related ministries needing the services of a Christian or Pastoral Counselor
Please note: Our training does not guarantee employment in these areas. These are areas people have sought and found employment through our unique training. We do, however, assist each person in whatever way necessary in finding God's will and successful employment. For more information on our educational programs, click here.  
Through Our Apprenticeship Programs:  Abundant Life Christian Counseling Services has opportunities available for counselors who are in training or already degreed, to work side-by-side with a director of Abundant Life Christian Counseling Services. In this rare opportunity, you will learn the right method for helping people from the first session to completion. You will become familiar with how to begin a counseling ministry in your home, church, or office. The first hand knowledge and experience of seeing a counseling center operate on a daily basis is invaluable. There are many forms to use in a counseling ministry. You will be shown what forms to use and given an opportunity to purchase a Fast Forms CD. The Basic Apprenticeship will consist of six (6) hours of training. The Advanced Program will contain 30 hours of practicum/apprenticeship. A discussion of fees and how to charge in your ministry will, also, be covered. Other topics to include:
We take applicants on a first come, first serve basis. Please fill out the Apprenticeship Application and email, fax, or mail it to our office. A certificate will be issued upon completion of Basic and/or Advanced Apprenticeship. Graduates can use A.L.C.C.S. as a referral in obtaining employment as a Christian Counselor. For more information, please call 865.435.5706, or e-mail us at abundantlife3@comcast.net. If this apprenticeship program is not what you need or are looking for, please contact us – we can help.
Through Our Christian Counselor Commissioning Program The purpose of commissioning is to set apart Christian counselors as ministers for an office or duty in ministry.  This setting apart is an official endorsement that gives the counselor special recognition, privileges and responsibilities.  It  also fulfills state mandates regarding who can practice counseling within their jurisdiction. Proper credentialing (certification, commissioning and licensing) is required for Christian counselors who provide pastoral counseling for a fee.  Every state in the U.S. has laws regulating who can and cannot provide counseling services.  Anyone who provides counseling must submit to the training and licensing process for state licensure to provide counseling. However, in every state there is an exemption for Christian counselors who are properly credentialed and who provide counseling as their ministry. Licensed and commissioned Christian Counselors are fully recognized by the state and church and can carry out all of the duties of a counselor; including, but not limited to, obtaining liability insurance and charging a fee.  Accountability, on-going training, and regular reporting are required ingredients for all counselors and are used in the commissioning evaluation and renewal process. What is commissioning and how does it work?